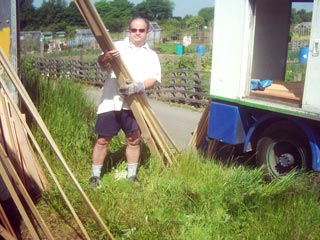 June 2005
To extend the hedge we needed more stakes. Luckily, we found a local business that was happy to let us take some suitable wood.
Thanks to
Architectural Joinery Workshops
of Clough Road, for donating as much wood as we could pack into the milk float!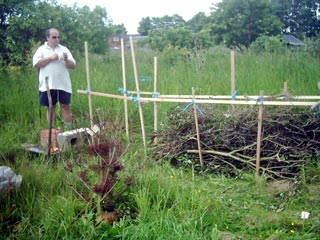 We extend the framework, tying stakes across the frame to maintain its stability.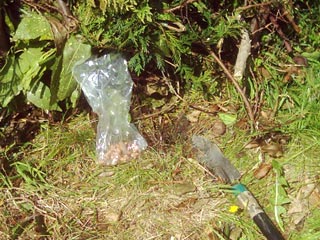 We planted some runner beans at the foot of the hedge.